Midlee Plush
Squirrel Dog Toy
Inspired by the great outdoors so that your pup can bring the fun indoors
Give your pup the one thing it's always chasing, but just can't quite seem to catch (hopefully). No more barking up the tree! This adorable plush squirrel is double-backed in tweed and double-stitched, complete with the trademark bushy tail. Makes the perfect gift for any large dog that loves to chase squirrels.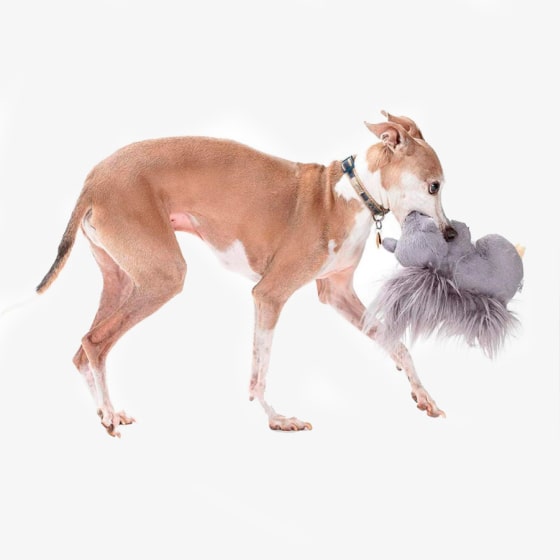 Features and details
Midlee Plush Squirrel Large Dog Toy
High quality & durability
Crafted from materials that withstand chewing and everyday ruff-housing, the Midlee Plush Squirrel Dog Toy brings the wild inside for a game of exhilarating tug or toss.
Super realistic look
The Plush Squirrel with squeaker will bring out your dog's natural hunting instinct. Its fluffy tail is tempting for chasing, and the durable built in squeaker keeps your dog excited for play.
The perfect size
Measuring 9″ tall, the Midlee Squirrel Toy is perfect for medium and large size breeds! Since they're soft and snuggly, your dog will love curling up with their woodland pals for a nap after playtime.
Gentle on teeth and gums
The stuffed plush texture of these squeakin' plush toys is easy on the teeth, making it a great choice for both puppies and adult dogs alike.
Play it safe
Please remember that no toy is indestructible. Do not leave toys with unsupervised pets. Remove and replace toys if damaged.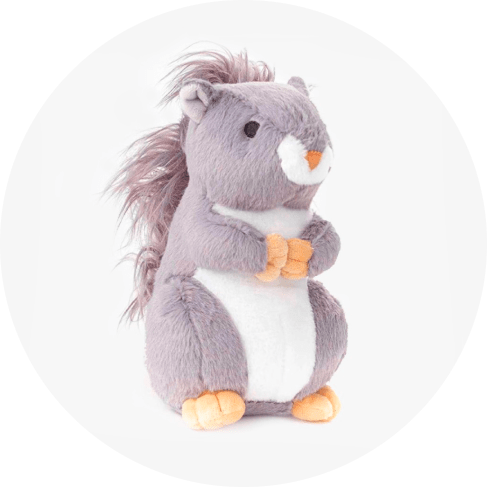 About Midlee Designs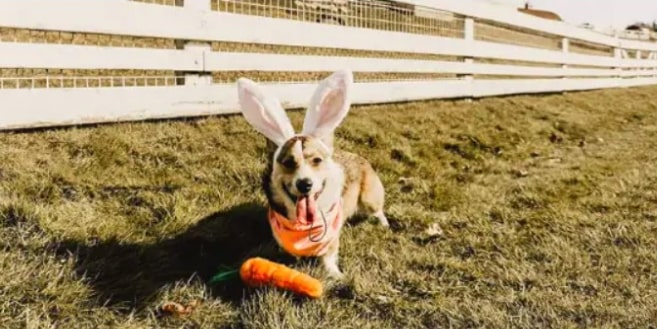 Midlee Designs started creating pet clothing because finding cute clothes for large dogs, like our German Shepherd, was extremely hard. Now we make clothing for pets of all sizes! We specialize in unique pet supplies for dogs, cats, and other pets. So, whether you're looking for the perfect outfit, toy, or pet health supplies, we've got it all!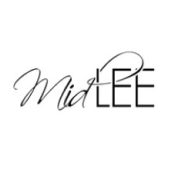 Designed In
Eau Claire, Wisconsin